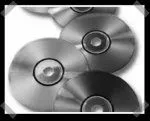 Videos & DVDs
Fedorko Chiropractic wants people to know, understand and continually learn what it means to live a healthy lifestyle. This list contains links to where you can buy or watch certain dvds and videos dedicated to spreading the word of how important natural health and chiropractic care is. Please research, learn and enjoy!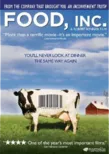 Food, Inc. lifts the veil on our nation's food industry, exposing how our nation's food supply is now controlled by a handful of corporations that often put profit ahead of consumer health, the
livelihood of the American farmer, the safety of workers and our own environment. Food, Inc. reveals surprising and often shocking truths about what we eat, how it's produced and who we have become as a nation. (taken from www.amazon.com)

**Available to "borrow" from our office!! Call 330-494-0422 for details.**
Engrossi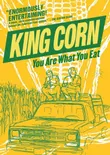 ng and eye-opening, KING CORN is a fun and crusading journey into the digestive tract of our fast food nation where one ultra-industrial, pesticide-laden, heavily-subsidized commodity dominates the food pyramid from top to bottom - corn. Fueled by curiosity and a dash of naivety, college buddies Ian Cheney and Curt Ellis return to their ancestral home of Greene, Iowa to figure out how a modest kernel conquered America. With the help of some real farmers, oodles of fertilizer and government aid, and some genetically modified seeds, the friends manage to grow one acre of corn. Along the way, they unlock the hilarious absurdities and scary but hidden truths about America's modern food system. (taken from amazon.com)
**King Corn available to "borrow" from our office! Call 330-494-0422 for details.**



Learn why Fedorko Chiropractic fully supports the philosphy of Standard Process
and recommends their products before most common supplements found in drug- and super-stores today. Videos featured include: Why You Need Whole Food Supplements and Will Your Bones Support You Later in Life?, along with other invaluable videos!

THE FUTURE OF FOOD offers an in-depth investigation into the disturbing truth behind the unlabeled patented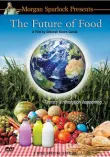 genetically engineered foods that have quietly filled U.S. grocery store shelves for the past decade. From the prairies of Saskatchewan, Canada, to the fields of Oaxaca, Mexico, this film gives a voice to farmers whose lives and livelihoods have been negatively impacted by this new technology. The health implications, government policies, and push towards globalization are all part of the reason why many people are alarmed about the introduction of genetically altered crops into our food supply. Shot on location in the U.S., Canada, and Mexico, The Future of Food examines the complex web of market and political forces that are changing what we eat as huge multinational corporations seek to control the world's food system. The film also explores alternatives to large-scale industrial agriculture placing organic and sustainable agriculture as real solutions to the farm crisis today. The Future of Food reveals that there is a revolution going on in the farm fields and on the dinner tables of America a revolution that is transforming the very nature of the food we eat.

Our Daily Bread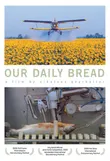 Welcome to the world of industrial food production and high-tech farming. To the rhythm of conveyor belts and immense machines, the film looks without commenting in the places where food is produced: monumental spaces, surreal landscapes and bizarre sounds a cool, industrial environment which leaves little space for individualism. People, animals, crops and machines play a supporting role in the logistics of this system which provides our society s standard of living. OUR DAILY BREAD is a wide-screen tableau of a feast which isn't always easy to digest and in which we all take part. A pure, meticulous and high-end film experience that enables the audience to form their own ideas.