Welcome to the Symptom Survey Center!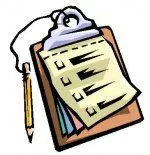 Before you begin, please keep in mind that you must contact the office at either drfedorko@fedorkohealth.com or 330-494-0422 in order to receive your login and password. Please be prepared to give your full name, address, phone number and e-mail address. If you have already received your login/password combo then you are free to take the symptom survey as many times as you wish.
This particular survey is designed to not only determine your "Five Main Complaints," but it also generates a personalized nutritional analysis, details out specific body groups your doctor may have to focus on, and is even user-friendly with "Pop-up Help" providing online prompts for menus and buttons.
Ultimately, the survey is designed to help both you, the patient, and your doctor in a way that is user-friendly for both. Click the link below to get started once you've received your login and password.