As a committed clinic, Fedorko Chiropractic Health Center offers a variety of free services to our patients and our surrounding community.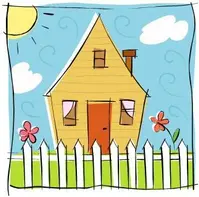 Home Parties!
Are you eager to introduce your family and friends to your Chiropractor, but can't get them to our office? Or maybe your schedule doesn't allow time to come to our weekly office health discussions? Well our Home Health Parties are designed to accomodate you and your schedule, AND introduce your neighbors, friends and family to natural health in a fun and comfortable environment! Pick a topic, gather some friends, and we'll set up a Home Health Party that works for you!



Community Health Discussions
If you belong to an organization or group interested in learning more about living optimally, you're in luck. Our Chiropractic Physicians are available to lecture for FREE about a health topic of your choice!


Office Health Discussions
The third and fourth Tuesdays of the month at 6 PM, one of our Chiropractic Physicians discusses a health issue right in our office waiting room. These topics range from Nutrition, Back Pain, Sports Injuries, Hormones, and lots more. Call the office at 330-494-0422 to see what the upcoming topics are and to RSVP! Feel free to bring a friend, too -- we look forward to seeing you!
At 6 PM on the first Tuesday of the month, join our new Women's Talk Group to discuss pertinent issues with other women. Call the office at 330-494-0422 to RSVP. See you Tuesday!
For more information about any of these programs, please call the office at 330-494-0422.
They will refer you to Fedorko Chiropractic's Marketing Assistant, who will be more than happy to
discuss the needs of your specific group.